Install. Configure. Customize. Deploy.
Implementing your own LRS has never been so

Easy

.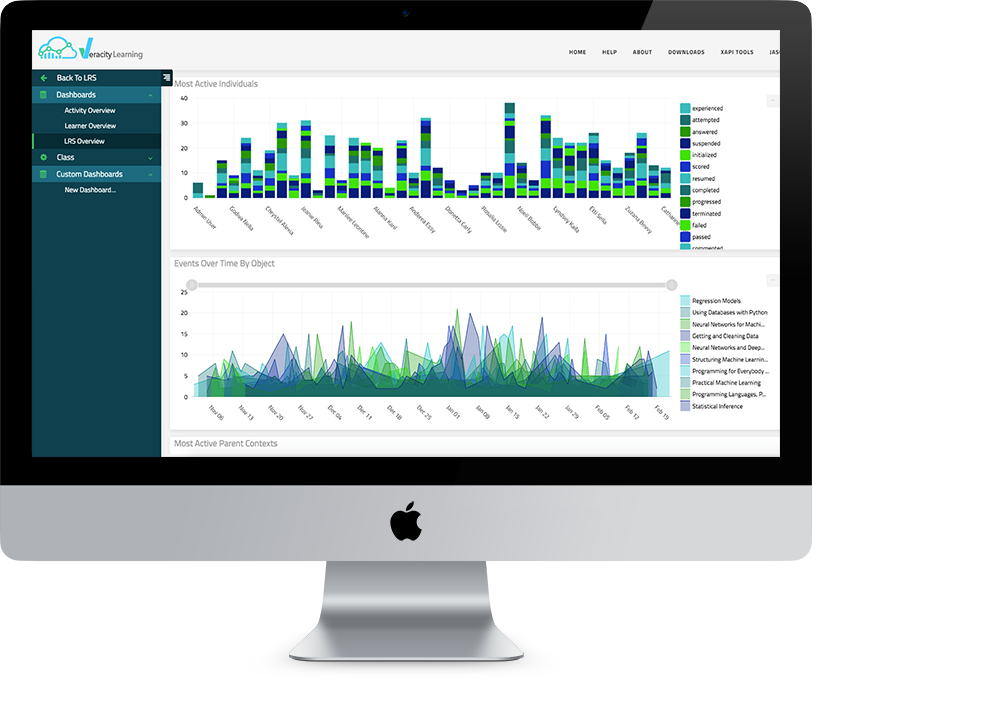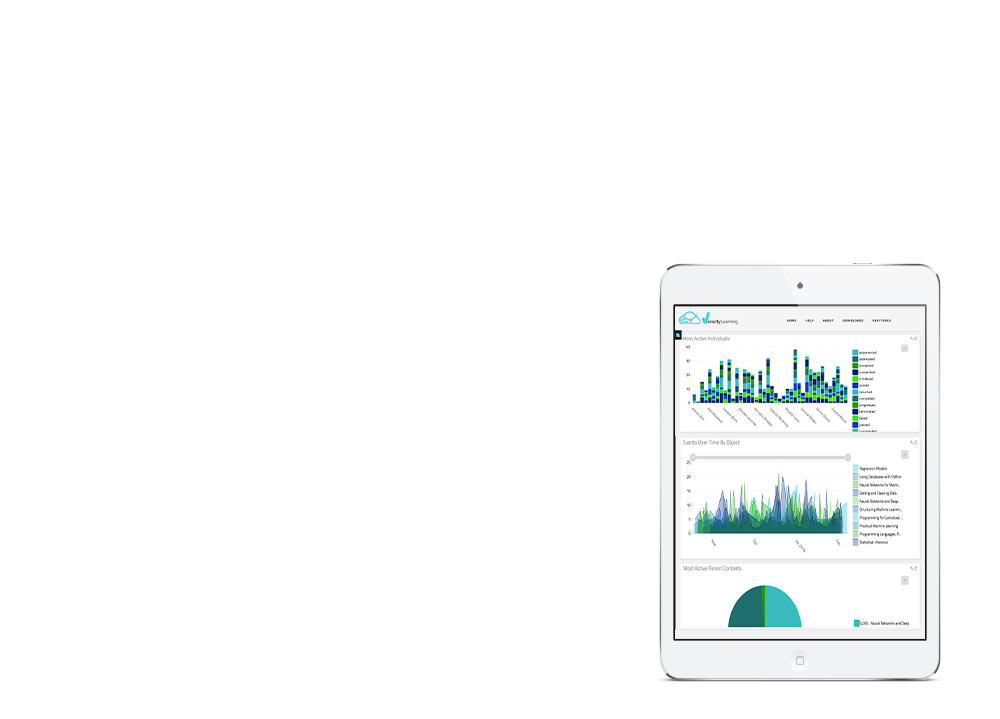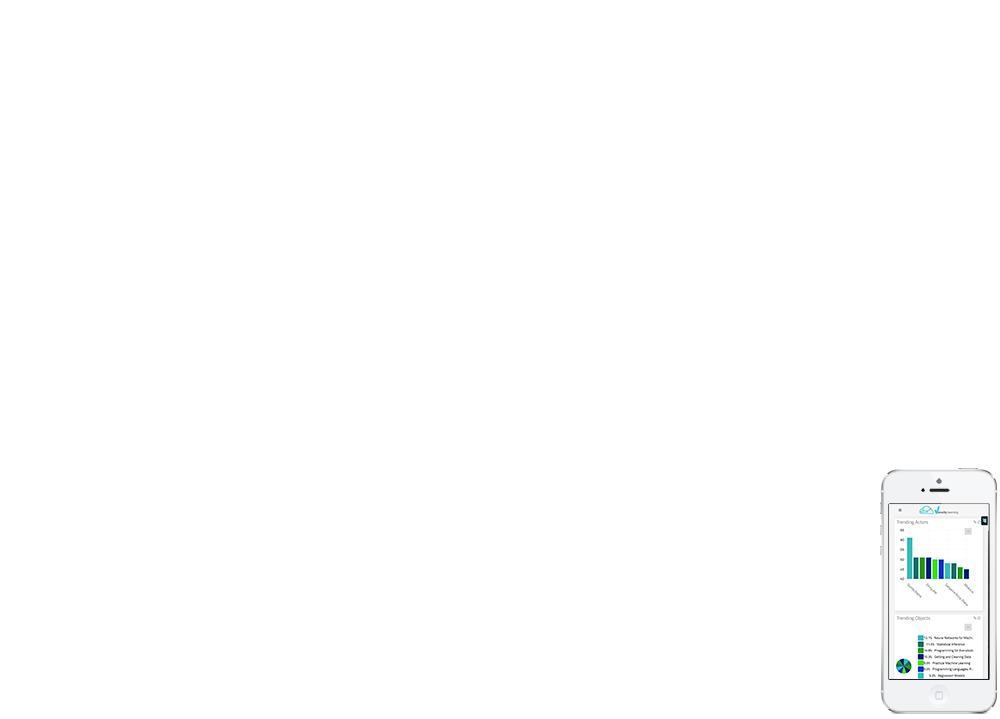 We now offer a white-label version of our LRS for resellers and On-Premise customer rebranding. Integrating a commercial LRS in your customers' environment isn't always affordable, seamless or desirable. And building an LRS from scratch is most likely neither a time nor a cost-effective option for you. We're solving this problem and making it easier for organizations to use our LRS solution in any capacity. Our White Label Program also leaves a large potential profit margin on the table for reseller companies or agencies to take advantage of.
Brand Our LRS As Your Own. Rebrand the LRS as part of your product offering or services. Your customers will only see your brand in the LRS interface.
Configure Your LRS Architecture. Configure the platform to best fit your business and your customers. Manage your clients' LRSs and access levels. Create a multi-tenant architecture with multiple LRS instances.
Customize It For Your Needs. Need a custom feature? Fear not, you'll never be locked in. Build your own custom plugins for your clients. The White Label program provides the power for you to scale as you grow.
White Label LRS Features
Check out some of the features below:
Branding UI
Utilize our back-end user interface to specify a new logo, modify the style sheets, and take control over other design aesthetics to meet your needs.
Custom Hosting Plans
Offer your customers multiple pricing tiers and shared or dedicated hosting options.Choose from several flexible hosting options for offering a SaaS model, seperate network infrastructure, or On-site / On-premise implementations.
Dedicated White Label Support
We know your business depends on us and we don't take that lightly. With priority White Label support, we're there to help when you need it by phone or email. We'll also set you up for success with product documentation and training.
Custom Plug-ins
Leverage our plug-in architecture to build extensible customizations, enhancements, and dashboards without impacting the core product or architecture.
Cross Platform
The White Label version of Veracity Learning is cross-platform on the most common operating systems (Windows, Linux, and MacOS). Give your customers an LRS on the platform of their choosing.
Data Management
Export results to JSON, CSV, create entire binary database exports, or ingest xAPI data from other sources. You can even build complex hierarchies of LRSs using Statement Forwarding. With Veracity, you will have all the data management tools you need.
Frequently Asked Questions
We have answered a wide range of questions for your convenience. Don't see your question here? Please contact us to submit a new question.
Q. Is the white label option available for Veracity's cloud-hosted SaaS customers on LRS.io?
Not at this time. The white label option is only available for On-site / On-premise customers that intend to manage the hosting or resell our software with their own self-hosted offerings. However, SaaS customers can always use the LRS themes plugin which has some customization options.
Q. Do you offer any training or support resources for the white labeled LRS?
Yes. We offer extensive documentation, tutorials, and videos. We can also provide additional training for customers upon request. Onsite training will require a quote for consultation and travel. Please contact us to inquire about training onsite.
Q. Can the LRS integrate with other products via APIs?
Yes. We can integrate with any learning system that already supports Learning Tools Interoperability (LTI) specification. The white label version includes the same API for the LRS. You can use the LRS API to create and remove learners, lessons, and other data objects in the system, or to launch content. Please see the LRS API documentation for more details or contact us if you have additional questions.
Q. Can the LRS integrate with single sign on (SSO), authentication services, etc.?
Yes. We can integrate with OpenID Connect and other SSO service providers. Please contact us to inquire about other options.
Q. Can I have access to the source code?
No. However, you can rebrand the LRS as a reseller or as your own product offering, but the LRS itself is not available as open source.
Q. How much does the white label LRS cost?
The answer will vary depending on your intended use as a reseller and/or number of licenses required. Contact us to discuss your project and request a quote.